Personal Alarms that don't use a Landline
Don't have a landline at home? Don't worry, our 'no landline' alarms are the perfect solution for you. They use mobile signal so can also be used when 'out and about'.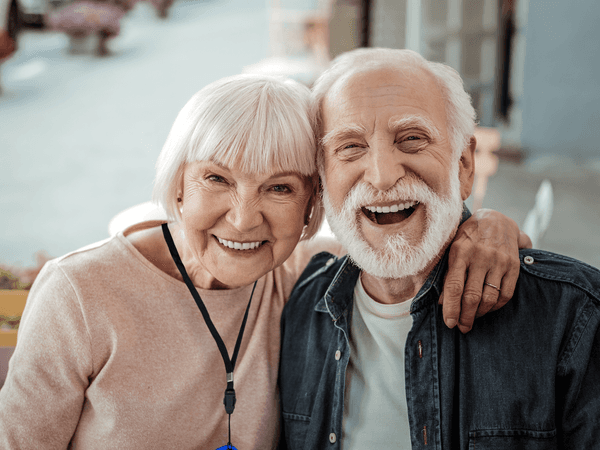 Do I need a landline to have a personal alarm?
No, our SureSafeGO has no need for a landline. It is a fully mobile personal alarm and comes with one of our SureSafe Mobile SIM cards installed. The sim is designed to be a roaming SIM which means it uses all the major mobile phone networks to get the best signal wherever you are at that time.

Built-in GPS means that the alarm can be located no matter where it is, allowing you to carry on doing the things you love, whether that be meeting friends or keeping active and taking part in hobbies.

Personal alarms that don't need a landline
Our SureSafeGO alarm is lightweight and gives you the flexibility to go about your day-to-day business without having to worry about staying within the range of a landline. This helps make it the most advanced personal alarm in our range. Helping you to feel safe whatever you are doing.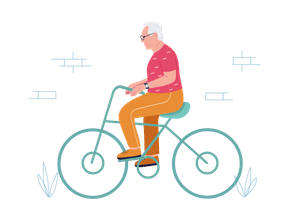 Two monitoring options availble
Our SureSafeGO 24/7 Monitored is a mobile alarm that doesn't need a landline and is ready to use straight from the box. It allows you to connect to our response centre whenever you are in need. From here, one of our Independent Living Specialists will talk to you through the pendant. If needed they'll be able to find out where you are using GPS features and arrange for the help you need.

Our SureSafeGO Family Monitored personal alarm doesn't need a landline either. This family monitored option lets you add up to three numbers of your choice who will be called when you need help. It is really easy to set up and is packed with features, including Geo-Fence which lets you set a boundary and alerts you if a loved one wanders out of it. The Find Me function lets friends or family send a text to see where you are, so if they are worried about you they will always be able to locate you.
Personal alarms that don't need landlines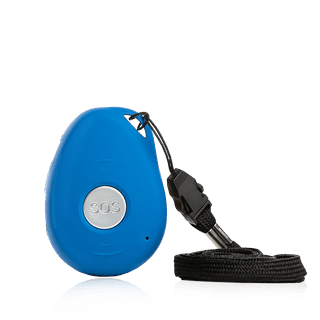 SureSafeGO
Mobile GPS tracker alarm. Be safe anywhere, either 24/7 Monitored or Family Monitored
Fully Mobile: Use at Home or on the Go

Automatic Fall Detection with a Fall Alarm

GPS Tracking
View Details
Looking for a different feature?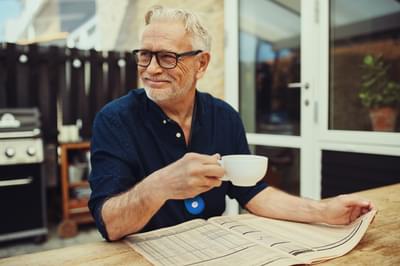 Helping People Stay in their Homes Longer
Our personal alarms help you maintain your independence. We're here to help when you need us. Should you have a fall, suddenly feel unwell or be concerned about any unwanted callers, you have our team on hand to get you the help you need. We can put you in touch with the emergency services, a loved one, friend or a neighbour and advise you on what to do until they arrive.
Independent living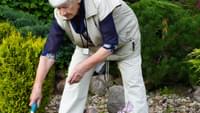 Help on Hand at all Times
Our UK based team are always on hand when you need help or reassurance. They can put you in touch with the help and support you need, that might mean calling a family member, an ambulance, the police, fire brigade or a range of other services. You never have to worry about 'bothering' us, we are always here and always happy to help.
Talking Personal Alarm Pendant
Whether you are in the home or out and about, we have talking pendant alarms that are able to connect you to either one of our trained Response Centre Operators, or your chosen contacts at any time of the day or night. Allowing you to carry on doing the things you love with the peace of mind help is never far away.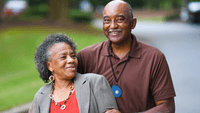 One-touch Personal Alarm
All of our personal alarms are designed to give you reassurance and let you live your life independently, safe in the knowledge that you can always get help at the touch of a button. Should you suddenly feel unwell, have a trip or fall, or any other type of emergency, get the help you need at the touch of a button.