Helping to keep your elderly parents and loved ones safe
A personal alarm system can be a great way of helping your elderly parent or loved one stay independent. Even if they live with you or you see them regularly, it is impossible to always be there. Our personal alarms are designed with the elderly in mind, fast to set up and with buttons that are easy to press in an emergency. A personal alarm can help your elderly loved one to be independent while making sure that help is never far away.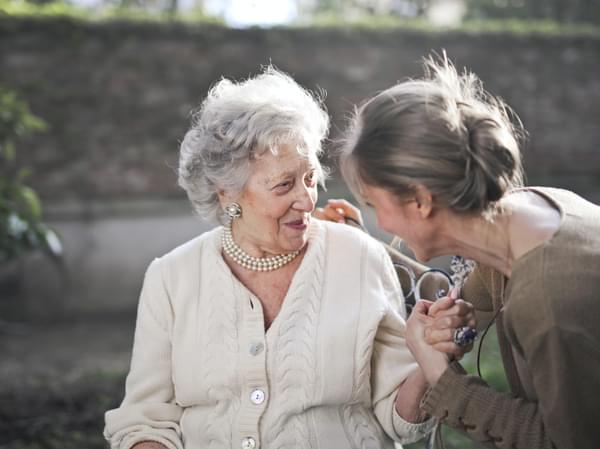 How can personal alarms help take care of elderly relatives?
Personal alarms are available in various styles. This includes the wrist worn fall detector and personal alarm pendant. They are discreet and lightweight which means that your loved one doesn't need to worry about wearing an 'old person alarm', they will hardly notice that they're wearing it - and neither will others.
There are many ways in which a personal alarm can help you take care of elderly relatives. Helpful features like automatic fall detection mean that somebody will be alerted even when your loved one cannot press their SOS pendant; they are also designed with elderly people in mind. This means that they have a great range and can be used in the home or garden, and some are designed to be used in high-slip-risk areas like the bathroom. We even have a range that uses mobile technology and GPS.

My mother says she feels able to continue living independently which is great news for her and our family.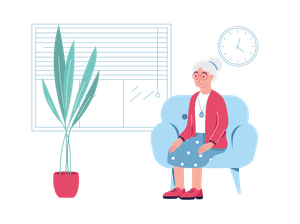 But how do they support elderly relatives to live independent lives?
It's not just about choosing an alarm that has a great list of features. If your elderly loved one has a personal alarm that helps them live independently, it can have a really positive impact on their mental health and physical wellbeing.
Our fall alarms give elderly wearers the confidence to get up and about which can improve their stability. This activity is known to have the knock-on effect of actually reducing the risk of falling among the elderly.
And while there are some obvious health benefits, personal alarm systems are also shown to improve the elderly wearer's feeling of safety. The elderly people we support appreciate having someone on the other end of their SOS pendant who can talk to them, give advice and call the emergency services if they're needed.
After my husband died, I felt very anxious a lot of the time and struggled to settle down at night. Now I feel safer just knowing I have the alarm in the house. I'm definitely getting a better night's sleep.
Personal Alarms for the elderly
We've got a wide range of alarms each with many different features. You will be sure to find something to suit you or your elderly loved one's needs. Our personal alarms are lightweight and discreet. A full specification list can be found alongside each product. If you're struggling to find what you are looking for, our Independent Living Specialists are only a phone call away and are happy to help.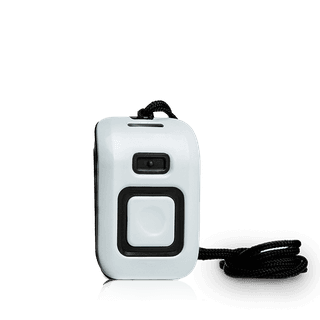 Fall Alert
Neck worn personal alarm that can detect a fall and call for help.
Automatic Fall Detection with a Fall Alarm

One-touch Personal Alarm

Links to a Trained Response Centre Operator with the Touch of a Button
View Details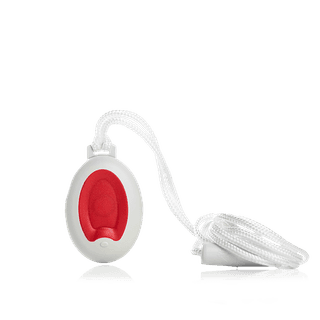 SureSafe 24/7 Connect
Monitored personal alarm system giving 24/7/365 days peace of mind.
One-touch Personal Alarm

Links to a Trained Response Centre Operator with the Touch of a Button

Around the Clock Monitoring
View Details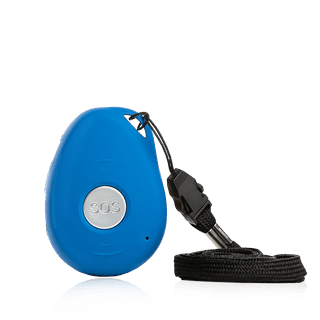 SureSafeGO
Mobile GPS tracker alarm. Be safe anywhere, either 24/7 Monitored or Family Monitored
Fully Mobile: Use at Home or on the Go

Automatic Fall Detection with a Fall Alarm

GPS Tracking
View Details
What sort of personal alarm is best for my elderly parent?
Are you are worried about how steady a loved one is on their feet or do they have a condition that means they're at risk of having a seizure or passing out? You will probably want an alarm with automatic fall detection.
Does your loved one still like to get out? If the answer is yes, then a personal alarm and GPS tracker is best for your elderly relative. This alarm uses mobile phone technology and can locate a loved one wherever there is a mobile phone signal.
Our personal alarm systems have many great features that will give you peace of mind and can help your elderly loved one live independently in their own home.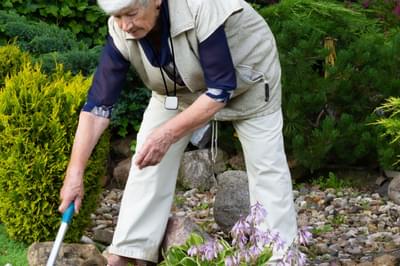 Help on Hand at all Times
Our UK based team are always on hand when you need help or reassurance. They can put you in touch with the help and support you need, that might mean calling a family member, an ambulance, the police, fire brigade or a range of other services. You never have to worry about 'bothering' us, we are always here and always happy to help.
Our 24/7 monitoring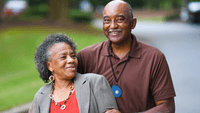 One-touch Personal Alarm
All of our personal alarms are designed to give you reassurance and let you live your life independently, safe in the knowledge that you can always get help at the touch of a button. Should you suddenly feel unwell, have a trip or fall, or any other type of emergency, get the help you need at the touch of a button.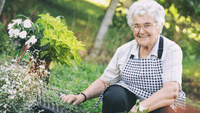 Automatic Fall Detection with a Fall Alarm
With automatic fall detection, you do not need to press the SOS button to get help. Our fall alarms detect when someone falls and call for help when they might not be able to. This could include being unconscious after falling.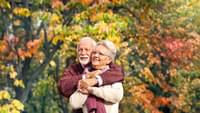 GPS Tracking
GPS trackers lets us know where you are when you need help. This includes any time the SOS button is pressed or a fall is detected. They send a map of your location - at home or 'out and about'
Shop personal alarms for the elderly

Take a look at the range of alarms we have on offer. Each product has a list of features so you can be sure to pick the one that is best for you or your elderly relative.

Shop Elderly Alarms
Advice for elderly relatives
Sometimes it can be difficult to know what to do for the best when caring for an elderly relative. That's why we've put together advice to support you or your loved one. It is important to know that you are never alone, our articles are based on our many years of experience supporting elderly people to live independently.
Take a look at our personal alarms

An alarm can help you care for an elderly loved one. Features such as automatic fall detection and two-way taking pendants will help them feel safe and confident in their own homes. While a GPS tracker can help if they have a habit of wandering or getting lost.


Browse Our Range
Looking after the Elderly
Whatever your needs or interests, we have articles in our lifestyle blog that offer advice on staying safe or looking after elderly loved ones. Whether you're looking for tips on how a personal alarm helps with dementia, or you want to understand how the GPS tracker works, you will find something to help you.
Some of our happy customers
We've been helping people to look after their elderly relatives for many years now, here are just a few of the great reviews we've received about our personal alarms.
So important to know and have the peace of mind that your elderly loved ones are safe and contactable
Anonymous
2 years ago
Two of my elderly relatives have been using SureSafe Alarms. The alarms have been extremely easy to order and install. The Teams dealing with dispatching and advising on setting them up have been understanding, courteous and knowledgable. Those at the centre where the alarms are monitored are great and show enormous respect and empathy for the elderly.
Robert
1 year ago
Alarm delivered next day and was very easy to set up. Gives me peace of mind when I leave my elderly mum to do shopping etc. I wish I had got one sooner, an excellent piece of kit.
Alan
2 years ago
quick and easy to arrange and speak to the company, set this up for my elderly parent to give family peace of mind the system seems to work well at present only had it activated 2 weeks up to yet.
Mr & Mrs
2 years ago
I needed something for my elderly mother who had suffered from some falls. The equipment was delivered quickly and was easy to use. It gave me great peace of mind knowing help would come quickly. Support was available, and was very responsive. I would highly recommend this service. Les
Les
1 year ago